Articles About Flight Training
The articles contained in the blog section "Article Posts" are discussions by Chris Biro on subjects relating to training parrots for flight. Chris mainly focuses on flight outdoors though on occasion does mention aspects that relate to indoor flight only. Chris is currently adding or editing the material on a regular basis. The articles presented in the "Article Posts" are written by Chris Biro, who retains full copyright protection for the content therein.
The nature vs. nurture debate relates to the relative importance of an individual's genetic "innate qualities" (nature) as compared to an individual's personal experiences (nurture) in causing individual differences in physical and behavioral traits. From an animal...
read more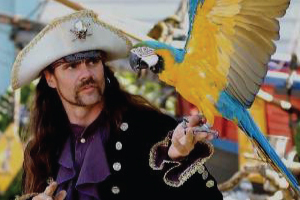 An educationally based pirate-themed parrot show performing at state and county fairs since 1991. The Pirate's Parrot Show is a Fun, Educational, and Interactive experience for all ages and cultures.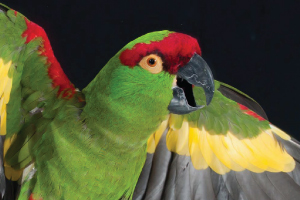 One in every eight bird species in the world today is in danger of extinction and these numbers are increasing! Find out how this non-profit organization started by Chris Biro can help save and protect parrots and other birds.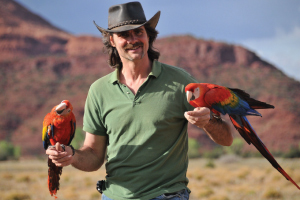 An Alternate Perspective – Enjoy these audio Podcasts of Chris with guests discussing the nature of training flighted birds. The discussions are intended to be loosely structured around a general topic. 
Email Us
chris@libertywings.com
Contact Chris
If you have any questions about the courses