Liberty Wings
Photographs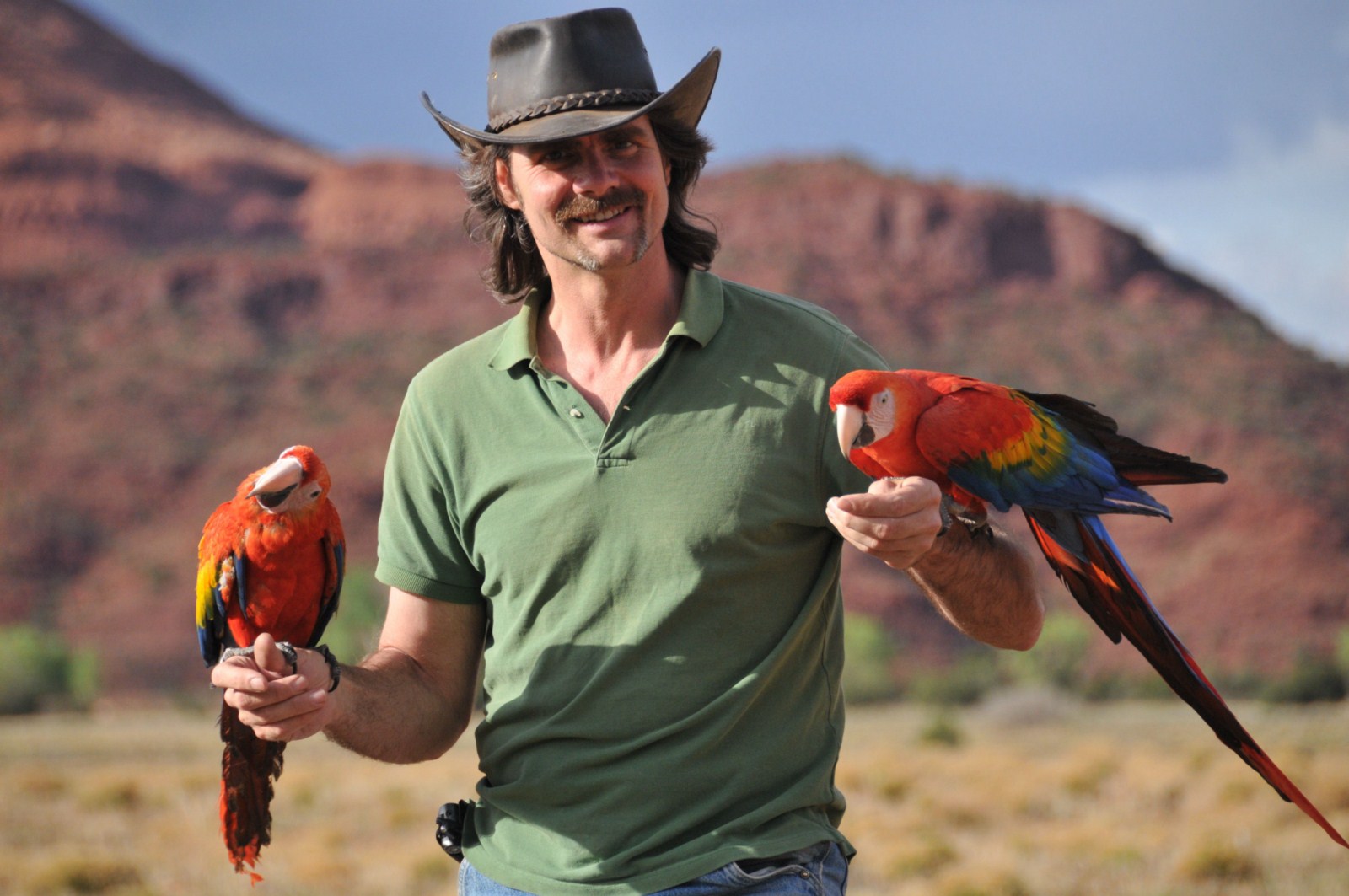 The photos on this website were taken of our birds or of guest's birds. Most were taken by Chris Biro and some were taken by guests. The photos are not Photoshop-altered except for occasional minor cropping or lighting/color adjustments. Most of the photos were taken with a Nikon D300 camera with a Nikkor 18-200 lens (this is the lens that came with the camera).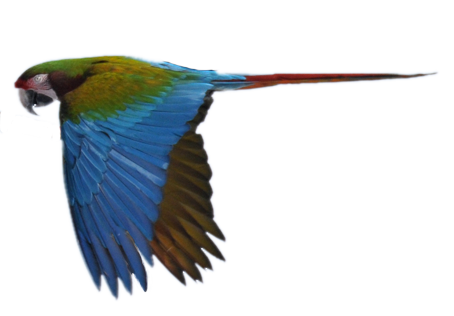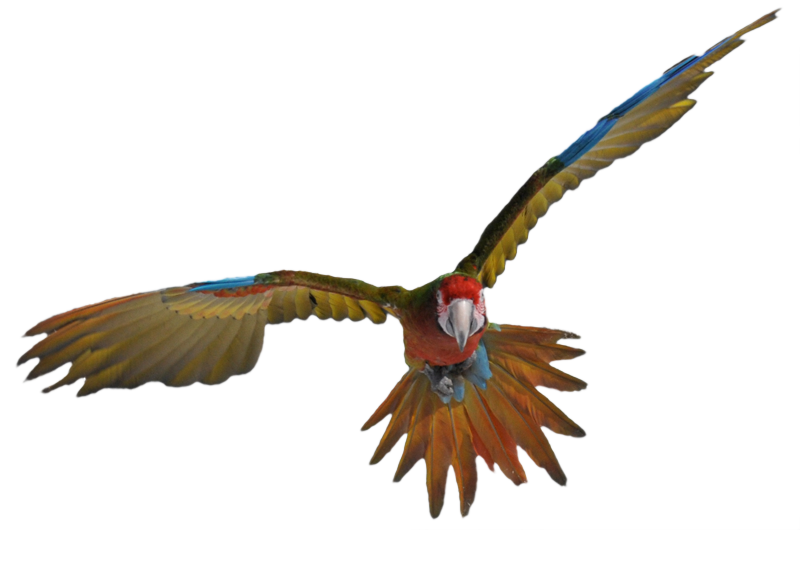 If you get into flying parrots, expensive camera equipment will likely follow. Photographing and video recording flying parrots adds a fun aspect to keeping pet parrots that is hard to contain once infected with the bug. We recommend that you avoid starting with a "cheap" camera and go straight to a prosumer quality camera – you will probably eventually buy this quality of camera anyway (and then never use the cheap one again).
Factors I consider when selecting a camera for photographing flying parrots:
~ SLR with exchangeable lenses (no pocket point and shoot will do)
~ Continuous photo mode should be higher than 5 frames per second, preferably 8-9 frames per second (the standard 3 frames per second will produce similar wing positions for each shot)
~ The reviews of the autofocus should be reported as fast – lets you get in focus shots of birds flying toward you where as mediocre cameras will produce blurred shots because the autofocus will lag behind as the bird approaches
When selecting a video camera we want:
~ High Definition (HD)
~ Digital storage (tapeless recording)
~ The option to select 30p or faster (avoid interlaced recording with moving objects like flying birds)
~ Large color viewfinder
~ Option to upgrade to have several hours of battery life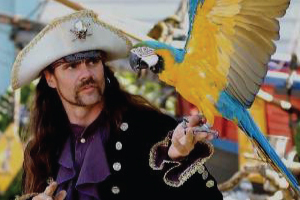 An educationally based pirate-themed parrot show performing at state and county fairs since 1991. The Pirate's Parrot Show is a Fun, Educational, and Interactive experience for all ages and cultures.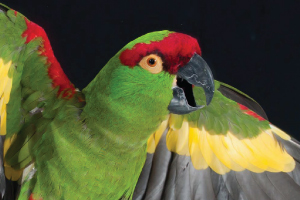 One in every eight bird species in the world today is in danger of extinction and these numbers are increasing! Find out how this non-profit organization started by Chris Biro can help save and protect parrots and other birds.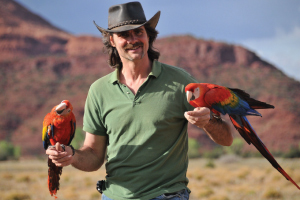 An Alternate Perspective – Enjoy these audio Podcasts of Chris with guests discussing the nature of training flighted birds. The discussions are intended to be loosely structured around a general topic. 
Email Us
chris@libertywings.com
Contact Chris
If you have any questions about the courses