2 Day Flight Training Class
Moab Utah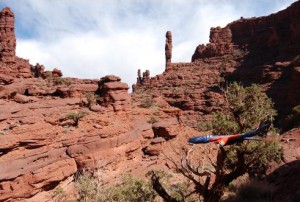 Our 2 day Flight Training Class in Moab, Utah is an experience for those with a love of flighted parrots. Learn about training and experience trained parrots flying freely in the fabulous wilds of Moab. Set in the incredible scenery of amazing rock formations, immense canyons, and majestic mesas, this will be a parrot lovers experience like none other.

Bring your camera and video recorder and then hold on to your heart as our macaws thrill you with their daring flights and joyful display of skill.
COSTS
The cost for our 2-day Flight Training Class is:
$350 per person
$550 for 2 people –

A SAVINGS OF $150!

$700 for 3 people –

A SAVINGS OF OVER $300!



This includes 4 meals (lunch and dinner Saturday – Sunday), 2 days of morning lectures, and plenty of the WILDEST, live, free-flying demonstrations.
During the days after the 2 day class, guests will be responsible for feeding themselves though we expect some group dining activities to develop.
Accommodations are available at nearby Castle Valley Inn. It is encouraged to book your room as soon as possible.
Participants are encouraged to bring their best cameras and plenty of film or data storage. Dress for mild hiking and potential cool weather conditions.

Moab is a fantastic vacation location where the entire family can enjoy incredible natural scenery, hiking, bicycling, off road vehicles, rafting and river-boat tours, and more. So if your family is not interested in attending the classes, there are plenty of other activities in the area to keep them entertained.
The days after the two day class are for individuals to work with their own birds with our assistance. During the 2 day class weekend no birds should be flown except those birds approved by Chris Biro – this is to prevent untrained or partially trained birds from causing disruptive search and rescue efforts during the seminar itself.
NOTE: Participants bringing their own parrot are required to bring a letter from their vet stating the vet believes their bird is adequately healthy to participate in this program. Your vet is the health expert for your bird and will determine what tests, if any, are necessary to make his determination.
For more information call or email Chris Biro at:
cell: (206) 618-2610
email:
chris@libertywings.com
Be sure to reserve your spot – spaces are limited!