Program Information
If you enjoy the photos and the videos, you will enjoy experiencing how much fun a truly friendly, flight trained parrot can be. Nothing compares to seeing the views and the action in person.
Read one guest's experience at our Sept. 2010 Flight Week Class!
Through our Skype based class we will teach you the concepts you need to know and coach you through developing the skills to train your own pet. The class often takes 1-2 months to complete. You also will have access to training videos not available to general public.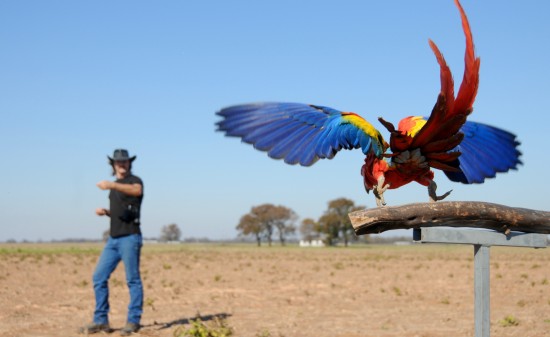 Our Skype Class Testimonials
Join us for Power Point based classes as we discuss and demonstrate in detail the concepts, theory and methods we use to train our birds to be friendly and social pets as well as allow us to fly them in these amazing outdoor locations.